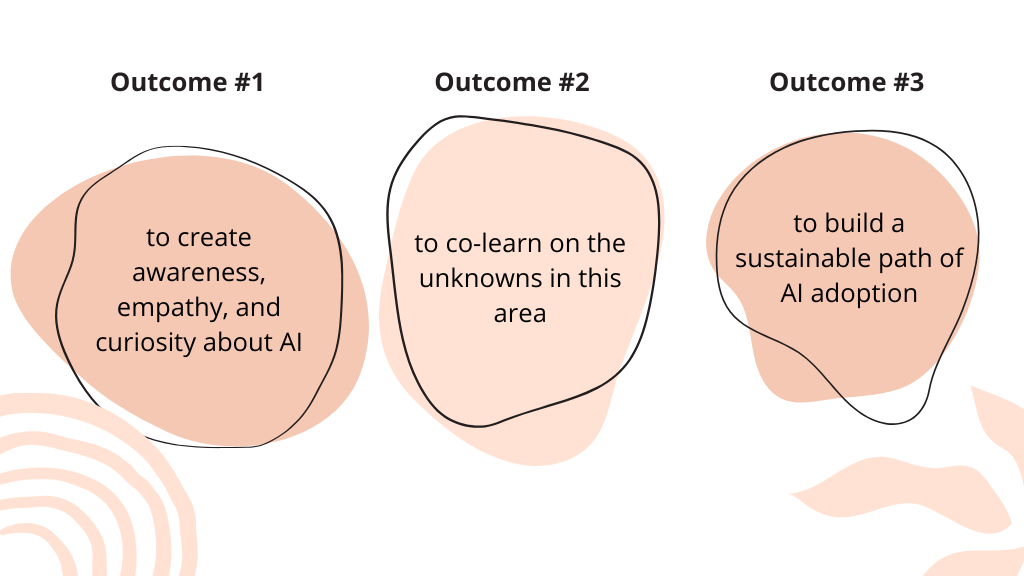 Let's start with why do we need to do this conversation.



For the outcomes here on the image (left)


Here we will talk about areas such as


I. Needs: Defining user needs + success
II. Data: Understanding data needs
III. Trust: Bringing the team together
IV. Understanding errors and failures – different teams react differently
V. Communication with AI: continuous feedback
Remember, the goal here is not to help you move from no AI to all AI.

The goal here is to make your AI adoption journey
Inclusive, Equitable, & Justice-centered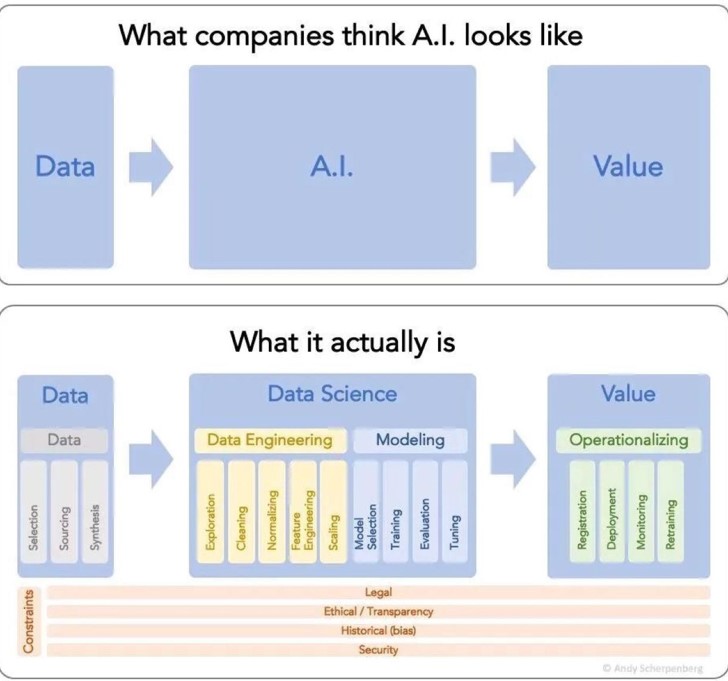 So, what does the learning here look like?
This chain of creating AI-value is what we will learn together
but
with a people-first approach.


Here is a picture that summarizes the nuances of AI – from data to creating value – all throughout having the need to be paired with lenses like ethics and privacy.

Wait, do you need help to decide if the workshop is for you?
Use the questions below and the matrix (image below) to determine if this workshop is right for you.


Do you believe we need AI to create change? (Yes/No)
Do you think we (as a world) are moving forward to adopting varying forms of AI? (Yes/No)


If you are in any of those green boxes, you will benefit from engaging in this workshop.



Still on the fence?
I get it. It took me time to form thoughts here. It is normal for you to take some time too.

Listen to 6 Myths That Must NOT Stop You from Learning AI.

Curious to see the structure of this workshop?


Take a look at the image below.
For pricing, launch and dates, leave your name and email below to stay updated.
Note: This is a workshop-in-making. The structure here may change slightly in the coming weeks.

Thanks for submitting your information! Please continue with the checkout process.