As we become increasingly reliant on data to drive decisions, it is more important than ever to take a careful and considered approach to how we communicate that data.



As organizations increasingly recognize the importance of data communication and visual design, it is becoming more important to take a more empathy- and respect-based approach. This means considering not only the words used in reports and platforms, but also the visuals used to present data.
The words and imagery we use has a significant impact on how our audiences perceive and interpret what we are trying to communicate. That's why, visuals should be chosen carefully in order to create an understanding and connection with those who view the data.


In this Advancing Equity in Visualizations - 2.5-hour live and interactive virtual workshop, I will cover the basics of "good" visualization, how it creates an impact and what makes those visuals equitable. We will also examine examples of visuals that went wrong!

Here is a general flow of the workshop:
1.     What do the words "IDEA-led visualizations" means?
2.     Why do we need to design equitable visualization? Exploring this via bad designs we have.
3.     How does biases creep into data and visuals?
4.     How do we build purpose in our visuals?
5.     What are some fundamentals of designing visualizations?
6.     8-point guide to making visuals equitable.
7.     How can we apply racial equity lens on visualizations?
8.     What can you do now? Both as an individual and in your team.
Join us for a foundational-level course on the topic. You don't need any specific knowledge or skills to participate, just a willingness to learn.


Dates for the workshop are added on a rolling basis. Every workshop occurs in the window of 2-3:30 pm ET/1-3:30 CT/11-1:30 PT.


Want to join as a group?
Send me an email for group discount + flexible dates @

[email protected]
Check out the workshop page on Advancing Equitable Data Collection (find it here).
Interested to join there as well?
Send me an email for a combo discount@

[email protected]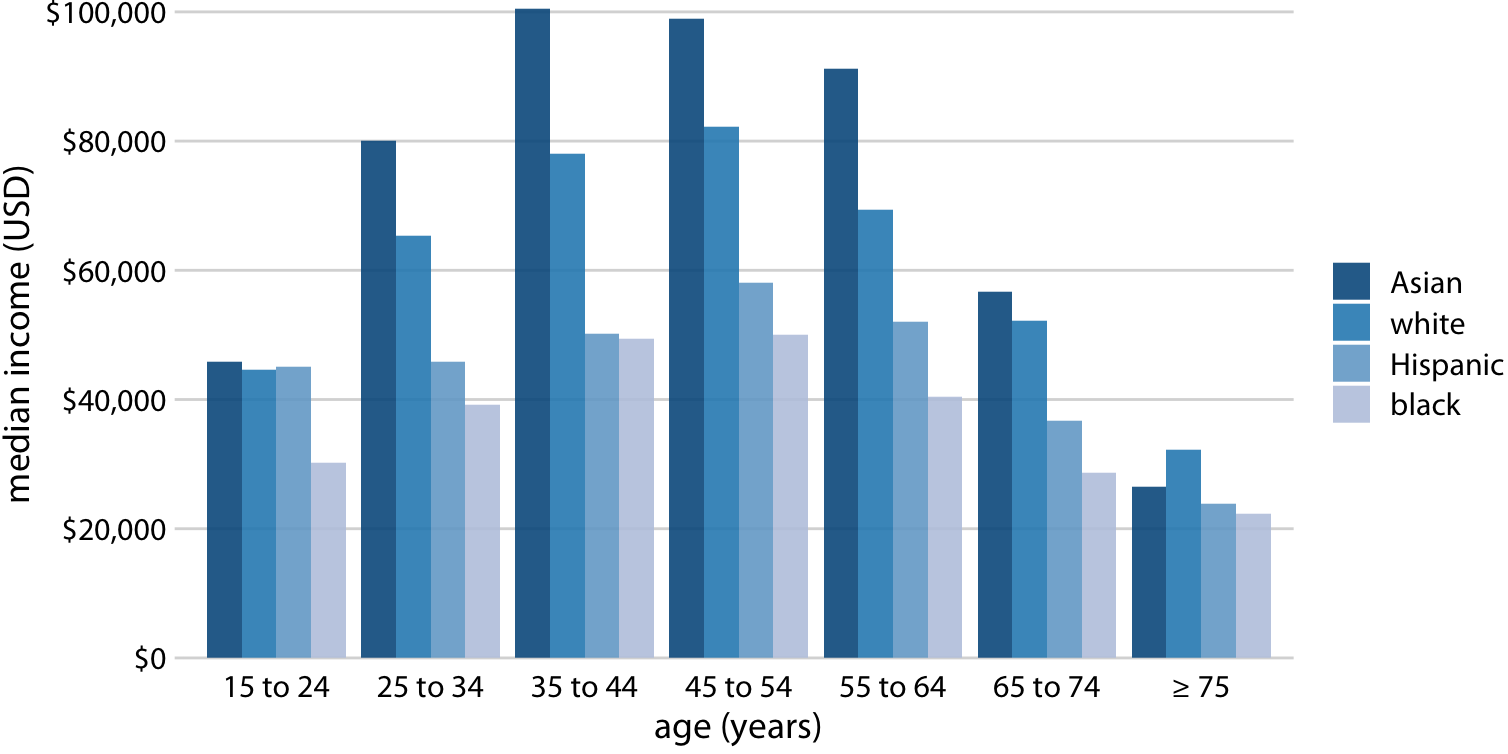 Don't worry. I got you!

Here are two things to help you.
One, take a look at the visual on the left. This is obtained from one of the publicly available sources on the internet. Ask yourself - "is there an issue with this chart?" If your answer is yes/maybe, you are here in the right place.


Two, take a look at what the community says about this workshop (see comments below).

When I asked participants
"In a single sentence, what did you learn?"
"Meena's workshop was hands-on, engaging, and gave me tools I can easily apply to my work. I loved how personal and approachable Meena was—I felt like I was chatting with a good friend! I would definitely recommend this experience to my colleagues. I feel inspired and empowered to bring meaningful change in my organization."
⭐⭐⭐⭐⭐


"I learned to determine what visualizations are meaningful and what data to measure."
⭐⭐⭐⭐⭐

"Thanks Meena!! I learned to design visualizations for my fundraising programs and how others think and design equitable visualizations" 
⭐⭐⭐⭐⭐

"How to translate KPIs into visualizations" 
⭐⭐⭐⭐⭐

"How to be more efficient with data" 

⭐⭐⭐⭐⭐
"Managing stakeholder expectations and inputs for visualizations." 
⭐⭐⭐⭐⭐

"Best practices and new visualizations/KPIs to implement"
⭐⭐⭐⭐

"How to present my visualizations to ED and Board, so they easily understand the visuals"
⭐⭐⭐⭐⭐


"How to not overwhelm the dashboard with data"
⭐⭐⭐⭐⭐

"Which visualizations matter and why"
⭐⭐⭐⭐

"I will be setting up several dashboards in the near future. I am thankful for Meena's workshop."

⭐⭐⭐⭐⭐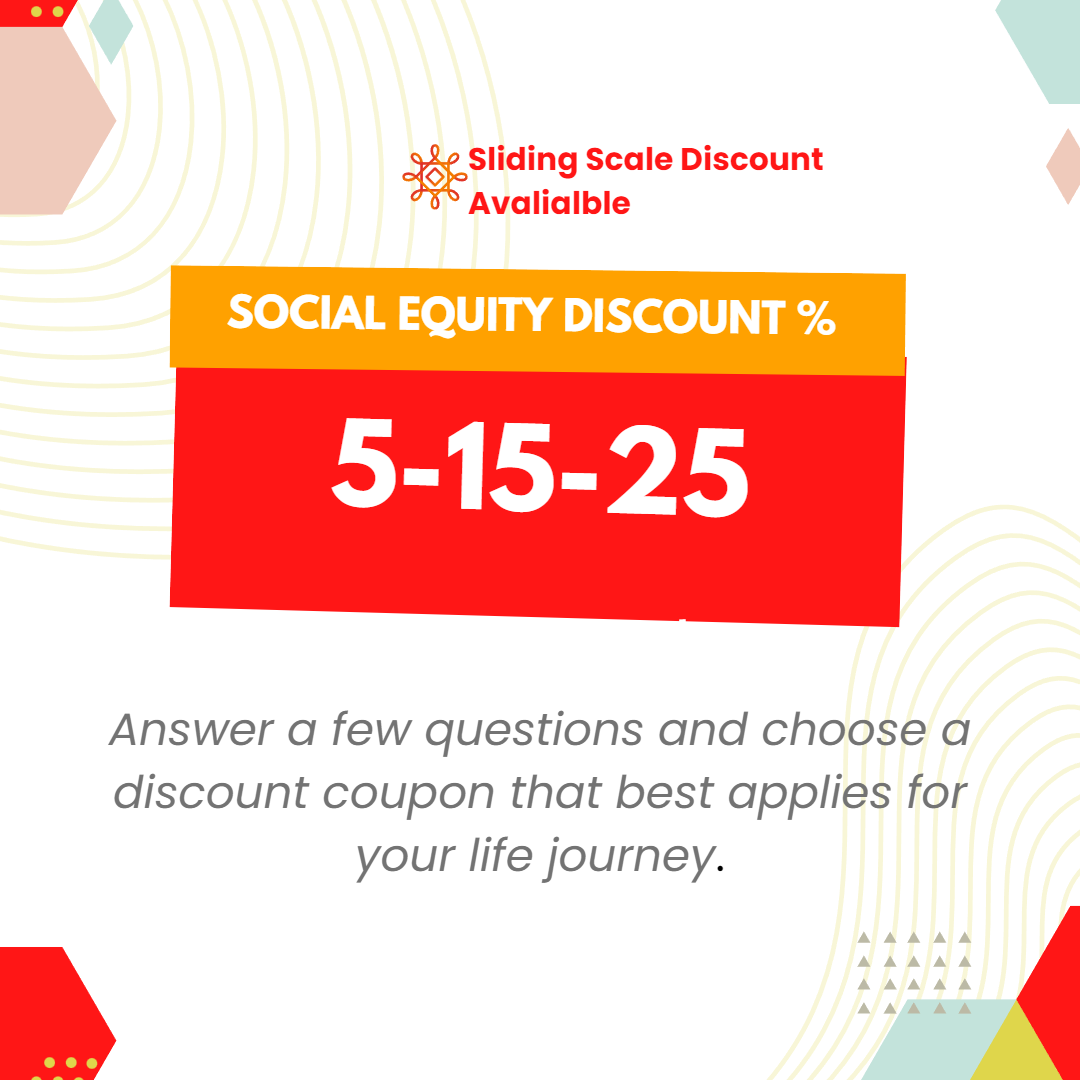 Ready to take the next step?
This workshop is priced to honor you and your lived experience.
We use a sliding scale to make it accessible for those with lower incomes/wealth and to reflect the value and labour of this work. (Social Equity discounts of 5% -15% -25%). You decide what you are willing and able to pay. Note that the percentage of these discount coupons may change over time.
This scale is based on questions from Tanya Rumble and Nicole McVan's Community of Practice.
Ask yourself


Are you and your family homeowners or landowners?
Have you attended private education, or have an advanced degree?
Does your organization cover your prof. dev. expenses?
Are your bills or credit cards on autopay?
Can you easily access and afford healthcare services?
Do you have caregiving responsibilities for minor or adult dependents?
Can you easily access and afford care services for your caregiving responsibilities?
Do you have no debt and/or disposable income?
Do you have a safety net of "financially stable" people in your life?
Do you have Citizenship in the country you live?



Now choose your coupon


A. If your answers were all yes we suggest the original price point. This allows to offer this scale for those who may truly benefit from the discounted price.


B. If your answers were mostly yes and few no - we suggest the 5% discount coupon 5PEROFF


C. If some answers were an almost evenly split of yes and no, we suggest 15% discount coupon 15PEROFF


D. If most answers were majority or all no, we suggest you use discount coupon for 25% off using 25PEROFF